How To Create Social Real Estate Videos That Grab Attention in 15 Seconds
Social media is ever-present in so many people's lives, and we know it's an amazing tool in our marketing tool belt. But there's one social media marketing avenue that so many of us neglect: video. Whether it's because the process of scripting, filming, and editing is too difficult, or it's too time consuming, or you just don't think you need it, so many agents neglect video advertising as a way to reach new prospects. With mobile content consumption growing exponentially, and video ads becoming ever more prominent on all social platforms, there's no better time to get started with video marketing. So we've put together a few tips to help you get your videographer feet underneath you.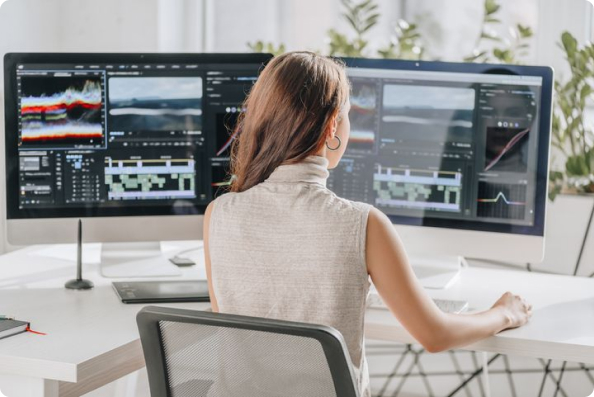 K.I.S.S. It (keep it simple
Here's the underlying rule to always keep in mind with your video work: Keep. It. Simple. This goes for both the video's content and its production. For your content, stick to one short idea: show off a listing, give some broad advice, showcase a snippet of your skills in progress. You want to quickly show social media users that you're the best agent for them, and then let them move on — taking too long will just get your video swiped away.
The Mobile Marketing Association recently found that social media users need less than half a second to engage with mobile advertising. Most platforms will auto-play video content, meaning the very first word out of your mouth is the most crucial to your ad's success.
Next, be aware of your filming formats. Landscape videos receive up to 35% fewer views than square and vertical ones — purely because they're more annoying for users to watch. Since all popular social media platforms have adapted to the smartphone's tall rectangular shape, scrolling to a square video feels more natural to the user's experience. Studies are also showing that square video costs far less per click, meaning much stronger reach and engagement at a lower price for you.
Furthermore to the user experience, Digiday reports that over 85% of Facebook users watch social media videos in a large variety of spaces — meaning they typically keep their phones muted. Adapting your video content and editing to cater to silent viewing is a challenge, and requires some extra learning. Adding simple captions is an easy first step, but don't be afraid to get creative with your editing and visual design.
Lastly, keep an eye on your ad targeting. By getting familiar with Facebook Ad Manager, you'll quickly learn who is seeing and clicking on your content and generating leads for you to chase. You can adapt where in their feeds users will see your videos, what kind of content will surround them, and exactly who your target audience is. Boosting your reach this way takes some investment, but can really turn your content into new prospects.
Is all that too much to manage on top of your packed day-to-day? There's another solution. Why not try an integrated platform like Properti? Properti can design, produce, post, and manage your advertising content for you using cutting-edge automation tools that hook directly into your CRM of choice. Reach out for a demo today.