16 Quick Real Estate Advertising Ideas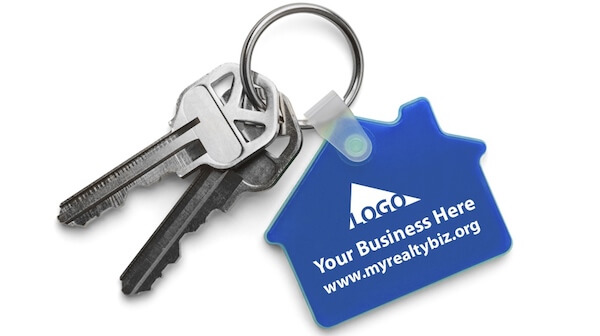 Marketing yourself as a real estate agent is a hot topic in the industry right now, and something we consider ourselves to be experts in. But a lot of real estate writers out there aren't drilling down to the next level: advertising. What's the difference? In basic terms, marketing is the process of identifying customer needs and determining how best to meet those needs. It's high-level, strategic. In contrast, advertising is the exercise of promoting a listing or agent through paid channels. Basically, advertising is a component of marketing, focused on what prospects see, rather than how they see it. Let's look at 16 of Properti's top ideas for your next advertising push.
1. Start A Blog
Blogs are a classic, slow-burn way to pull digital traffic towards your sites. Plus, they're a great starting point to build other content like social media posts, videos, newspaper articles, emails, and more.
2. Social Media
You're probably already posting your 'Just Listed' and 'Just Sold' posts on the regular, but social media can go so much further. Get creative with your content! Here's a way to utilise each of the major platforms:
2.1 Instagram
Instagram is the most visually-focused of all social media platforms, so use that to your advantage. Posting content that explores a property beyond the obvious, like through a video walkthrough or a suburb overview, can bring in extra views.
2.2 Facebook
Facebook loves all content of all kinds. Anything you make, put it on Facebook! If you're going to be promoting your content through the Ads Manager, be sure to tailor different types of content towards the demographics that prefer them through different ad sets and campaigns.
2.3 Twitter
Twitter has one of the smaller user bases in Australia, but that means you will be able to find the die-hard prospects and industry contacts who can provide the highest value. Do some research into where your target audience chats on the platform and join that conversation.
2.4 Pinterest
You might have heard that Pinterest has fallen out of favour these days, but that's only in some markets. It's still a unique way to advertise your listings. Try making a bespoke board for each property that covers the interior, exterior, and local attractions! You can then use this board in your listing information on other channels.
2.5 LinkedIn
LinkedIn is all about networking with other professionals, but here's the thing: professionals of all stripes are in the property market. It's a great place to showcase your written content and display your knowledge and authority in your market.
2.6 Bonus: Use hashtags!
If your platform of choice features hashtags, use them! Find the ones that are relevant to you and your content that get good traffic. Make sure they're fit for your area, and be sure to include your area's name and your own branding in there too!
3. Videos
Video content is the highest-performing content out there right now. It doesn't have to be 8k drone sweeps and complex graphical animation. You can film AND edit your content with just a phone these days. Your videos can build on your blog content or current events in the industry, or be more specific to each listing — whatever you're best at.
4. Influencers & UGC
User-generated content is one of the most sought-after content types in social media, and it can be a competitive marketplace. Start off by asking your clients for online reviews and referrals — they're a great draw for digital traffic. Then, if you're looking towards influencers to make content for you, make sure it plays to their strengths: you focus on the listings, they can focus on the local attractions and infrastructure that might be a draw for prospects.
5. Radio
There's always public interest in real estate, especially when things like interest rate hikes or renters rights are as prominent talking points as they are right now. Reach out to your local radio stations and see if they're chatting about these things: chances are high they'd love to have an expert opinion on the show, and it's a great way to get your name out there.
6. TV
Similar to radio appearances, programs like morning shows or daily news often hold interviews and conferences between interested parties on a given issue. Making your name known to the producers of these shows is a great way to showcase your knowledge on a given topic.
7. Newspaper
Once again, commenting on public interest issues is a great way to build social proof of your authority and knowledge in the real estate industry. One way to do this is to pitch a column to a newspaper. Not only would it be a secondary income stream, you'd likely be able to repurpose your blog and video content into the column, or vice-versa.
8. Local sponsorships
Every agent has some experience with physical advertising. But altruism is often an extra burden that many agents just don't have the time for. So what not get the best of both worlds through local sponsorships? It can be your local football club, a charity marathon, or a hot dog eating competition — whatever you want to put your name next to!
9. Merchandise
Having t-shirts, key chains, pens, stubby coolers, and other merch is a quick and visual way to put your brand in front of lots of eyeballs. Give some away for free at local events to get that extra social credit!
10. Old-school mail drops
A tried-and-true classic. Even if most people don't look at them twice, landing just one lead can convert into good profit for your brand!