Social Media Can Be Your Real Estate Prospecting Tool
Social Media Can Be Your Real Estate Prospecting Tool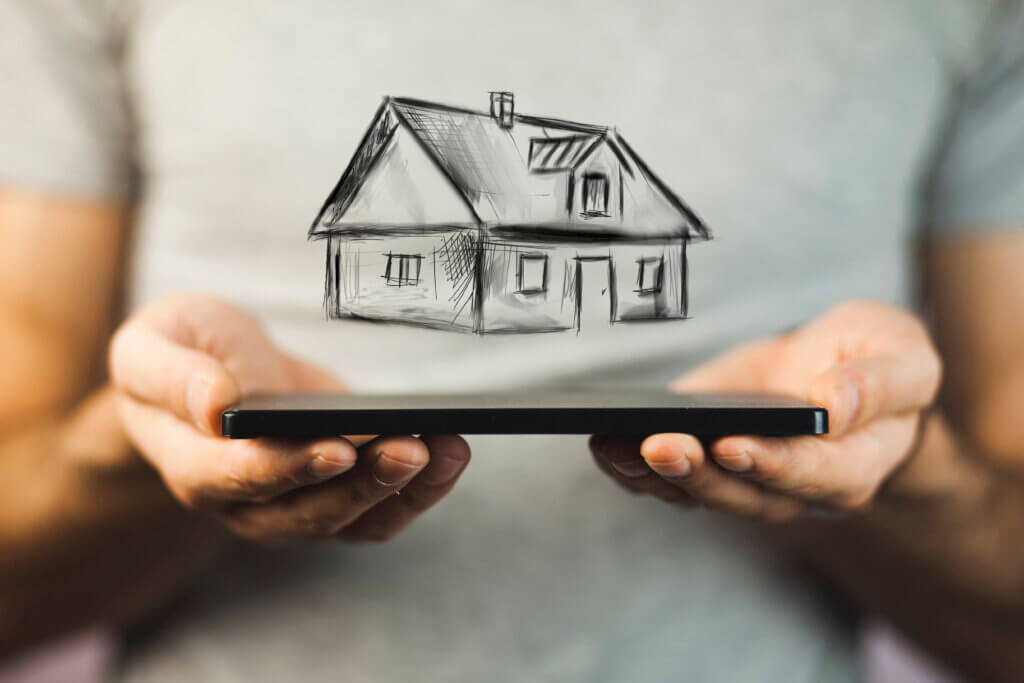 It's no secret that buyers and sellers do their research before entering the market. And that includes researching who their perfect agent is. Realestate.com.au estimates that "74% of their decision to use you happens before they meet you" — that's a massive portion of their decision that you have no control over. Or do you? Are you using every tool you can to inform, educate, and reach your audience to make sure they call you first? Social media is a tool that many agents aren't using to its full potential as a prospecting tool. Let's take a look at how to incorporate social media into your workflow and make sure your prospecting efforts are reaching everyone they can.
The Social Media Pillars
When determining what to post to showcase your skills as an agent, look to the Three Pillars model of content. For real estate agents, these Pillars are Education, Aspiration, and Community. Balancing these is how you'll create your brand and communicate your values with prospective clients, while maintaining the levels of engagement needed to hold and grow an audience. Many social media gurus espouse the 40%/40%/20% balance, but you can adjust to suit your brand — for example, if you want to market yourself as someone who educates first home buyers, your split might look more like 50%/20%/30%.
One quick note about content: 'Just Sold' and 'Just Listed' posts are fine, but not engaging. There's too many of them out there, and audiences are bored. They do perform a function for advertising your services as an agent, but using social media as a prospecting tool means going above and beyond the crowd. The "Pillars" model assumes your listings are already being advertised to some degree, and you're instead marketing your own brand and what value you can provide clients.
Education
Educational content covers a lot of ground. You could be talking about specific legal requirements and paperwork for mortgage applications, or you could be doing a walkaround of a great suburb, or you could educate on specific qualities of a home like architecture or kitchen design. 
This content can exist in many formats. You can write a blog and then advertise it across your social media — this is great for SEO and advertising efforts, directing a lot of traffic towards wherever you posted the blog. Instagram and Facebook are great for more visual content, but being educational in a static image often requires a long caption, which can turn off many viewers. Instead, consider videos! Video content is perfect for conveying your personality alongside your knowledge and authority within the industry. Consider planning a few videos on a topic you're familiar with — scripted or ad-libbed as you're comfortable with — and posting them to your socials to test the waters. Then take the feedback to heart and adjust for future video content.
Aspiration
Aspirational content is inspiring. It's what invokes the primal "I want that" response in viewers. It's almost always video content, though you can sometimes achieve the aspirational response with text. 
This content will be different depending on your target market: if you're dealing in small rentals, it can be you talking about how easy you can make the renting process; if you target luxury, it can be big cinematic drone shots of the property, and coverage of the lifestyle it opens up for the buyer. Be sure you're targeting the right audiences with your content styling, and don't be afraid to invest a little in either outsourcing or learning to use some editing software yourself. 
Community
As an agent, you have a natural in-road to building a community. Every client you work with is a unique member of your community, and they should be celebrated as such. "Just Sold" posts can sometimes work from a community angle, so long as the sellers are the focus over the actual house. Beyond those posts though, there's so much you can do. You can build on the same style as the "Just Sold" posts, where you put a client in the spotlight. You can take a similar angle to your educational content and spotlight local businesses, or lifestyle features and events like parks, markets, or festivals.
At the end of the day, by buying and selling within a local area, you naturally integrate yourself into that community. If you can showcase how much you care for that community in your social media, prospective clients will be able to see it — and if that's important to them, they'll think of you first when they need an agent.
Prospecting for clients is a necessary part of any agent's day-to-day, but by using social media as a core part of your prospecting strategy, you can make your content do the heavy lifting for you. With such a huge portion of the population using social media, your prospective clients are going to be seeing an agent in their feeds — will it be you?
If constantly building, tracking, and iterating social media campaigns takes too many of your work hours, Properti is here to help. We automate the design and posting process to generate the perfect content for you that targets all the right audiences. If you're interested in what Properti can do, fill out our form below.
Sign up for a free demo and turn your CRM into a Real Estate marketing machine.