Is Property Technology the Next Boom Investment?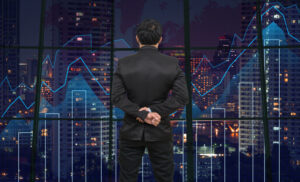 Property technologies — or just proptech, if you're feeling cheeky — have become a massive industry over the last two years, completely reshaping the back-end of Australia's $7.8 trillion real estate market. Since late 2019, Australian property technology startups have received over $274 million in venture funding, mergers, and acquisitions, reports Proptech Association Australia. And that's only the transactions that were publicly disclosed! This is a big sign that the Australian proptech industry is scaling up and out of the realm of startups and proving their value to the real estate world. So what is proptech? And how can you get involved?
Real estate is obviously big business — it accounts for 13% of the global GDP — but technological innovation, growth, and adoption has been slow compared to other industries. Companies typically struggled to make themselves agile enough to manage rapid changes in the market's needs and expectations. Since 2013, Australia has been home to a 428% growth in the number of companies offering proptech-centric solutions, thanks to a rapid rise in accelerators, incubators, and innovation labs across the country. The businesses coming out of these incubators cover the whole spectrum of the real estate industry: from air conditioning control and management, to automated building planning and design, to new CRM innovators. By finding the openings and designing intelligent solutions for a lot of the lagging issues found in the property world, proptech companies are showing us that our industry can easily grow to new heights with enough commitment and cultivation.
Getting involved in startup investing has also become much easier in the last few years, with the rise of crowdfunding platforms like VentureCrowd, Start Engine, and SeedInvest allowing startups new avenues for raising capital. You no longer need to be a multi-millionaire with an accredited investment company in order to get in on the ground floor of a startup. Always be aware that many startups fail, even if they look solid initially, so be aware that you may never get a return on your investments. AngelList — a crowdsourcing platform only open to accredited investors — even notes that "you should expect your total losses to exceed your gains", meaning that startup investing is a volatile environment. These platforms also define minimum and maximum amounts that can be invested according to your annual income or net worth, so be sure to read their guidelines thoroughly before signing up.
In a 2019 interview with The Urban Developer, Canadian proptech heavyweight Altus Group's chief executive Bob Courteau said "The world of real estate is driven by demographics and generational changes, the risk in assets, type of investors, and lower yields, is all part of a technology game.
"The importance of data, analytics and software in decision-making is critical.
"A lot of commercial real estate companies haven't really embraced that and are over-weighting the traditional way of doing business."
If investors of Altus Group's level — as well as Australian giants like News Corp, Domain, Stockland, and Commbank — are looking to proptech as the future for all levels of real estate, chances are high that it's a fertile ground for investment. 
So keep your eyes peeled: the next big startup might be right under your nose.